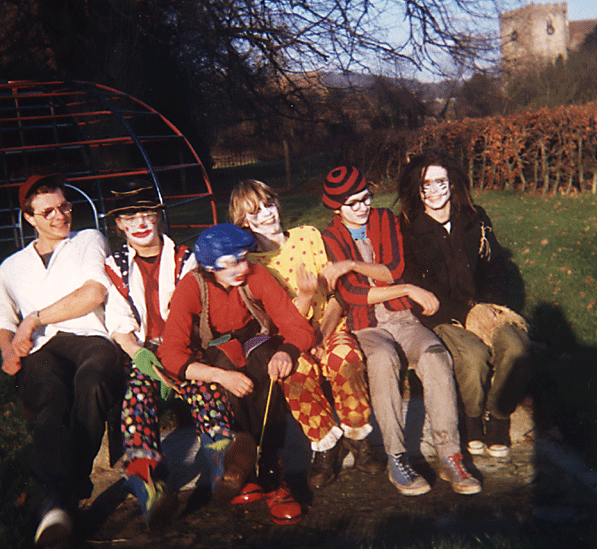 L-R. Bob, Adrian, Stompy, Johnny Karma, Bic, Ian aka Zag.
Ring (featuring Zag, Bob and a cast of 1000s)
"Roll up, roll up to the twisted circus of Ring" they cried.
A class act, legendary and seminal to the (pre rave) free festival crowd, blending all manner of riffs and noises but never failing to rock. Deserve a proper website - who's gonna do it?
Very broadly, it happened in 3 phases. V early line up that included Hayze, the line up with Bronwen & Mick (where are they now?), and the Nervous Recreations era line up shown above (in picture selected to cause maximum embarrassment)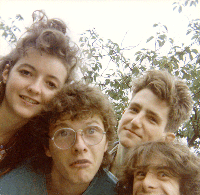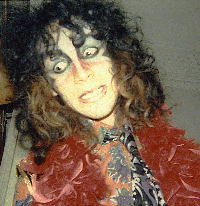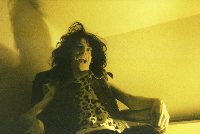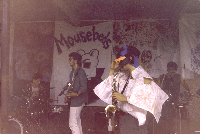 Below. the core of the "O de Dun Dun" line up pose before a gig at
the Pullens Centre, Elephant and Castle.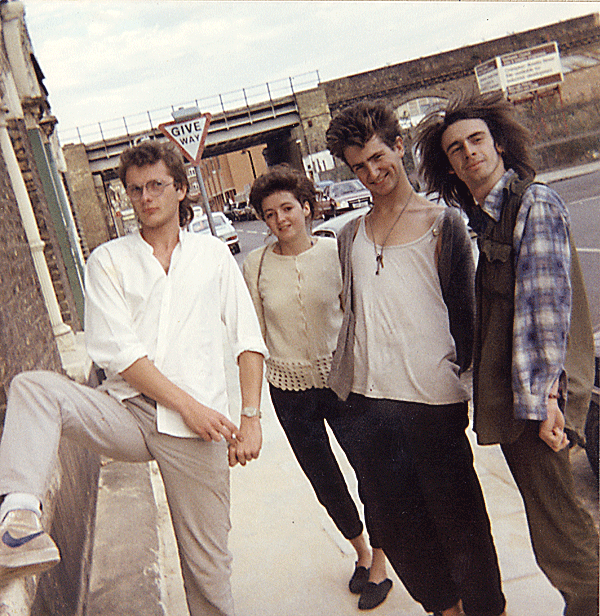 Cassette albums included;
1984 Demo (with Rory "singing" Cavity Head).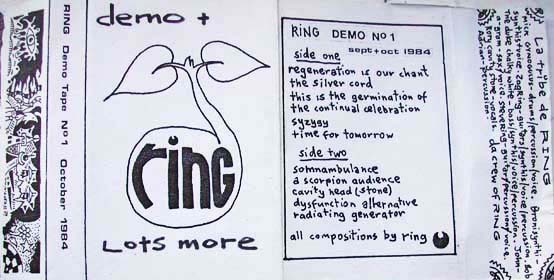 O De Dun Dun – the best one imo, with more swing and charm than the more widely known...
Nervous Recreations , which is heavier, complex, and transparently in awe of cardiacs.
Production-wise it was the outer limits of what one could achieve with a cassette 4 track at the time.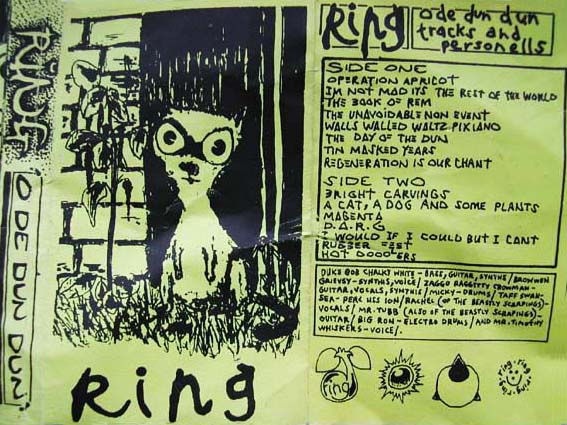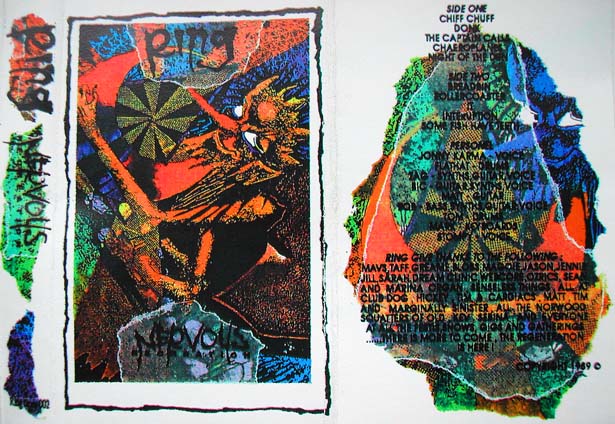 Back to Zag & the Coloured Beads contents page